I am Raphael, a digital entrepreneur, traveller, and surf addict from France.
I co-founded a startup company called Speecheo, a webapp to improve learning. It helps speakers to improve their speech and at the same time helps the attendees to learn easier.
Having my own start up gives me the opportunity to work wherever I want. Earlier this year, I seized the opportunity to start a round-the-world trip. There are others like me. We call ourselves location-independent, entrepreneurs, digital nomads, tech nomads or nu-nomads and sometimes just homeless.
While surfing the web, I randomly landed on The Surf Office website and Hacker Paradise and found their concepts really exciting. Intrigued and curious, I took a chance flying to California to spend 3 weeks at The Surf Office Santa Cruz and then fly to Costa Rica to Hacker Paradise for 10 days.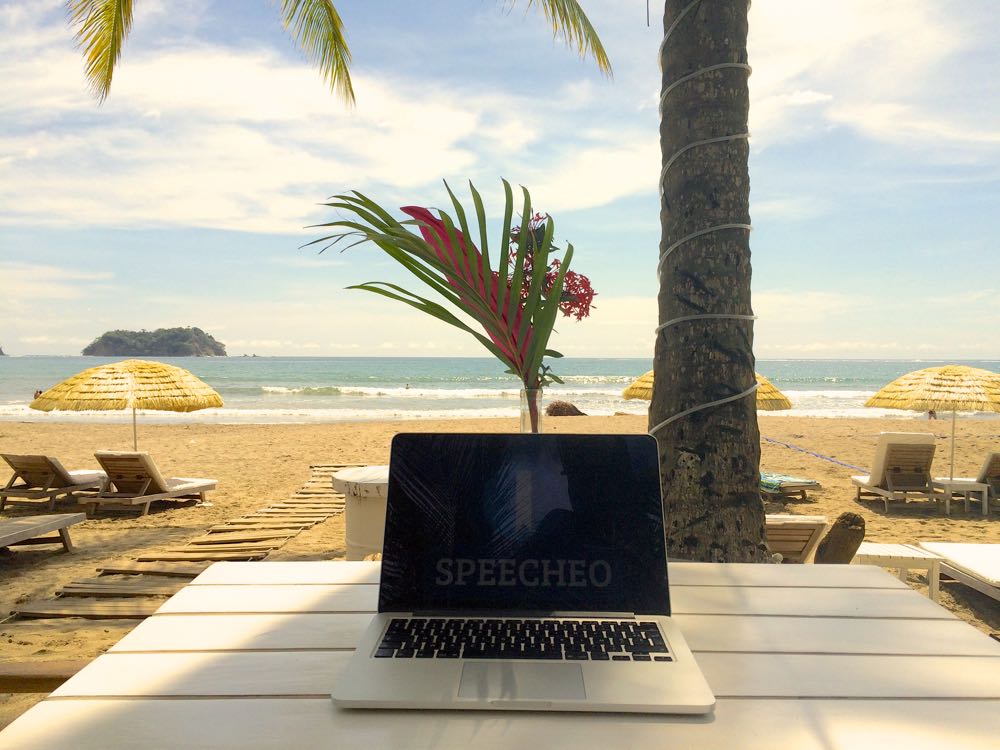 My stay at The Surf Office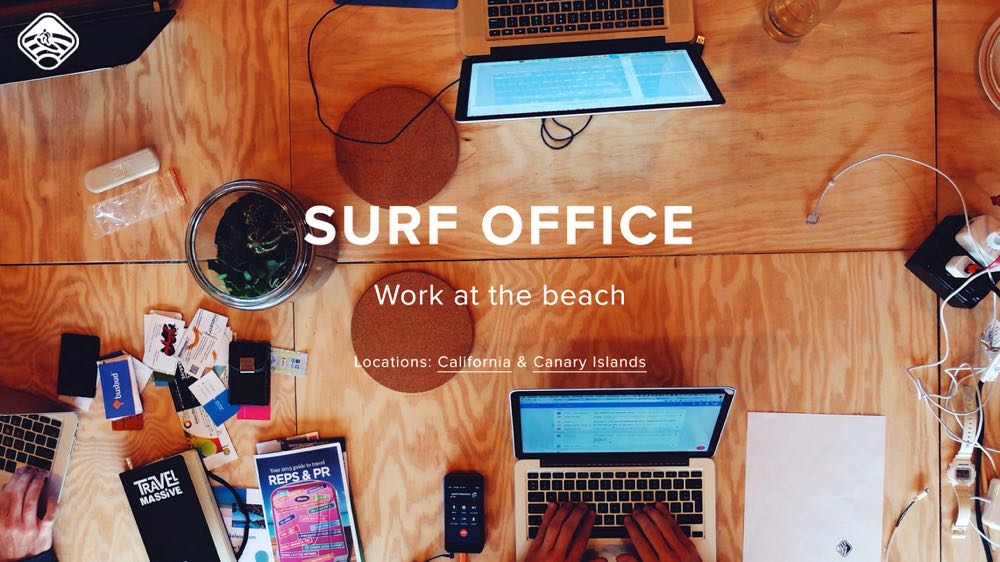 The concept is, "Live and work at the beach." Summarized in three words: live, work and play. It's a co-living/coworking space where you can sleep, work and engage in different activities like surfing, yoga, hiking, relaxing, and exploring the surrounding area to break up the monotony of working in a regular office.
The Surf Office is the only beach villa with coworking space in the San Francisco Bay Area. Entrepreneurs, freelancers, creatives and remote employees come from all over the world to sleep, work and enjoy the ocean and outdoors.
A block from famous West Cliff Drive in Santa Cruz, the house was designed by Daniela, a chilean designer. Aurélie Hachez, a belgian architect turned the garage into an inspiring coworking space. The result is beautiful, mixing raw wooden tables, metal and marble with surfboards to create a balance of creativity and focus.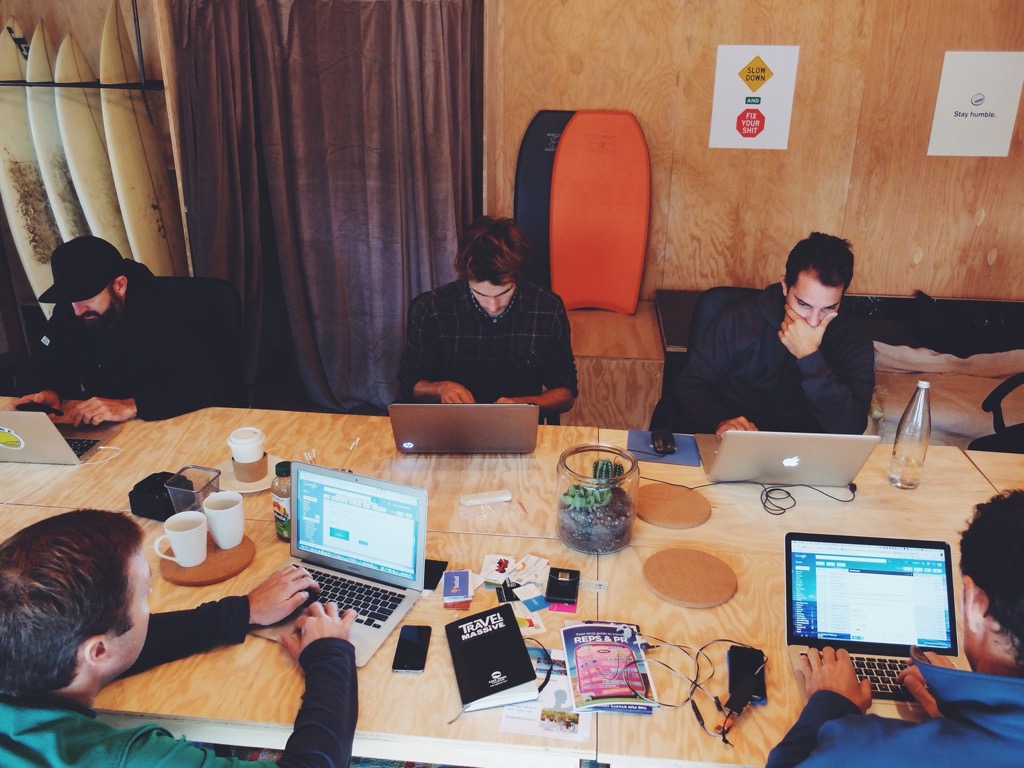 A typical day at The Surf Office starts with a light and healthy breakfast and then ease in with a quiet meditation session by the sea. Then it's productivity time broken up by hitting the surf and lunch. In the afternoon, I get more work done and finish the day with a yoga session. Afterwards, it's dinner time with the housemates. We relax, connect with each other over the day, and call it a night.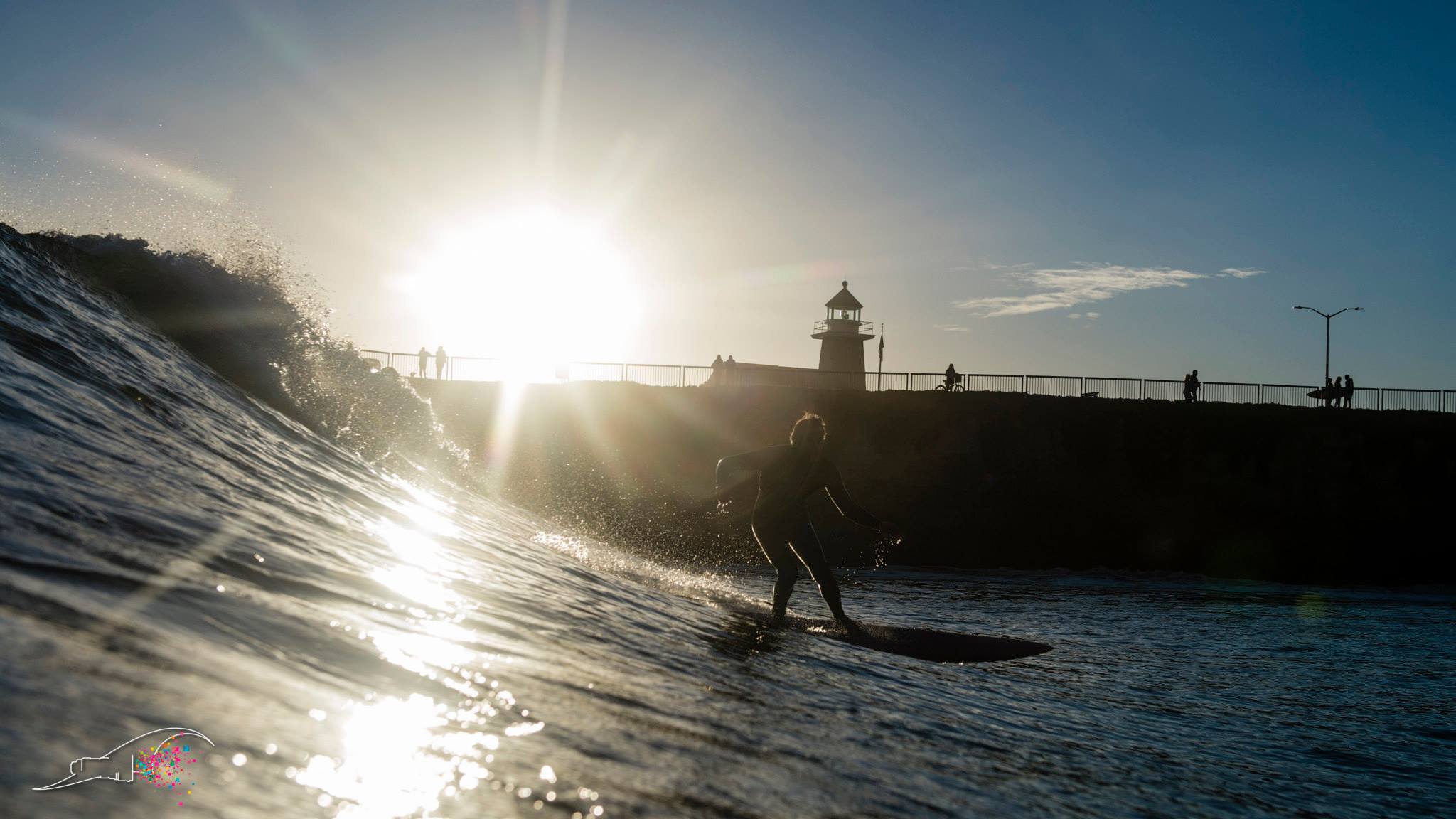 During my stay, we had people from numerous different backgrounds such as Booking.com's IT director, one travelling physical therapists, a business developer for a startup, a freelance marketer, a software engineer, and two social entrepreneurs. All of them shared a love for the ocean and outdoors. The random mix of people made for interesting and provocative conversations. We bonded over participating in different activities such as communal dinners,yoga classes and hiking trips and sharing our passions..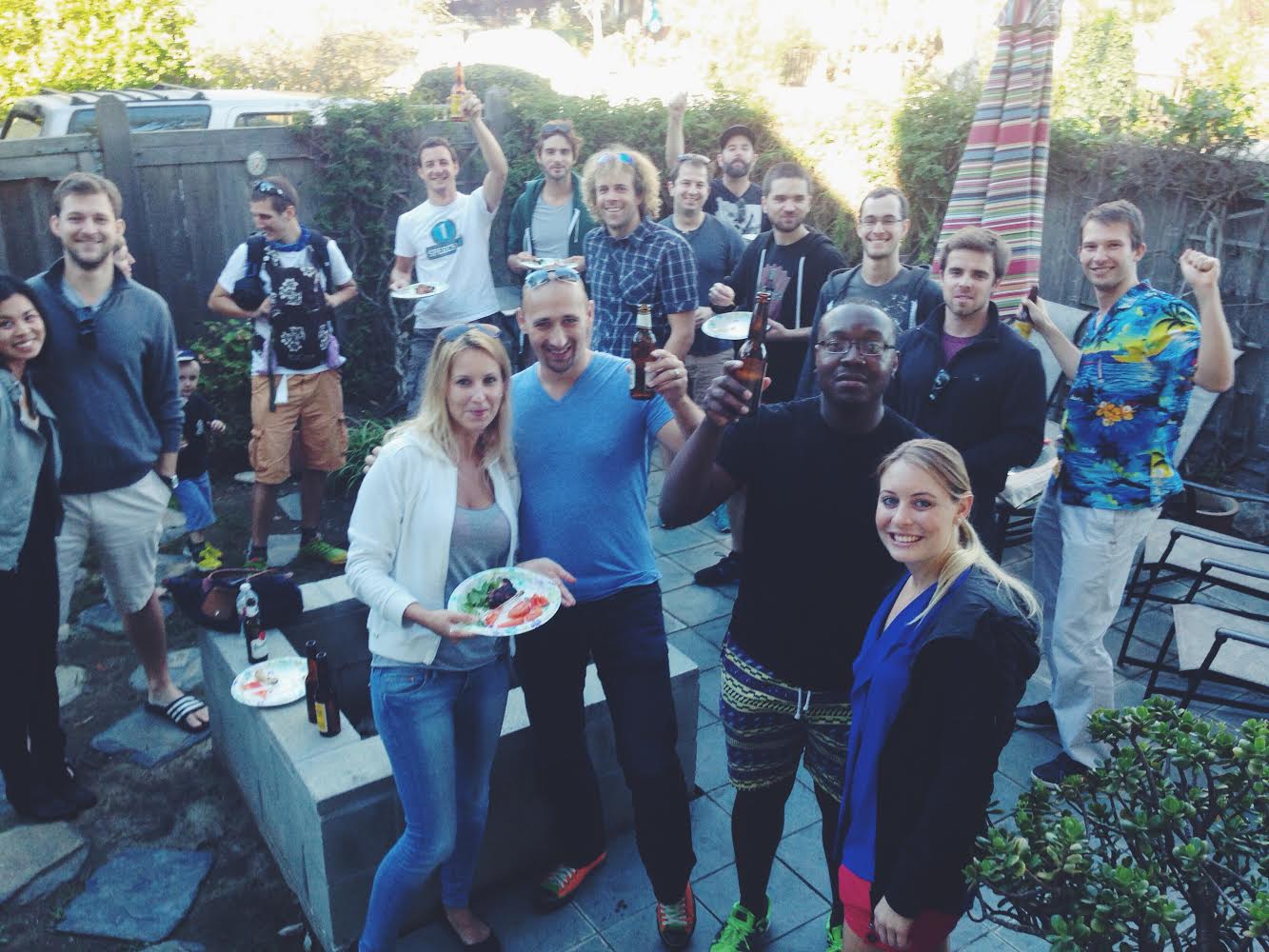 I was amazed by the city of Santa Cruz so close to the madness of SF and Silicon Valley yet more relaxed. There are tons of surf spots, hiking trails, mountain bikes tracks and yoga centers. I actually found the nightlife more lively than Palo Alto and some others cities in the South Bay. And If you want to explore even further, the city of Santa Cruz and its surroundings have many more things to offer.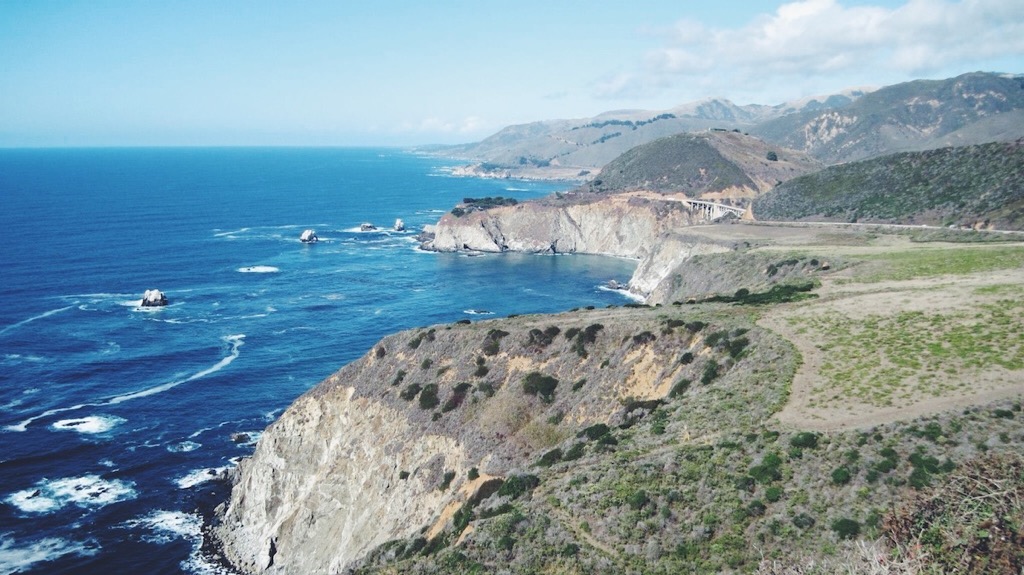 Pura Vida at Hacker Paradise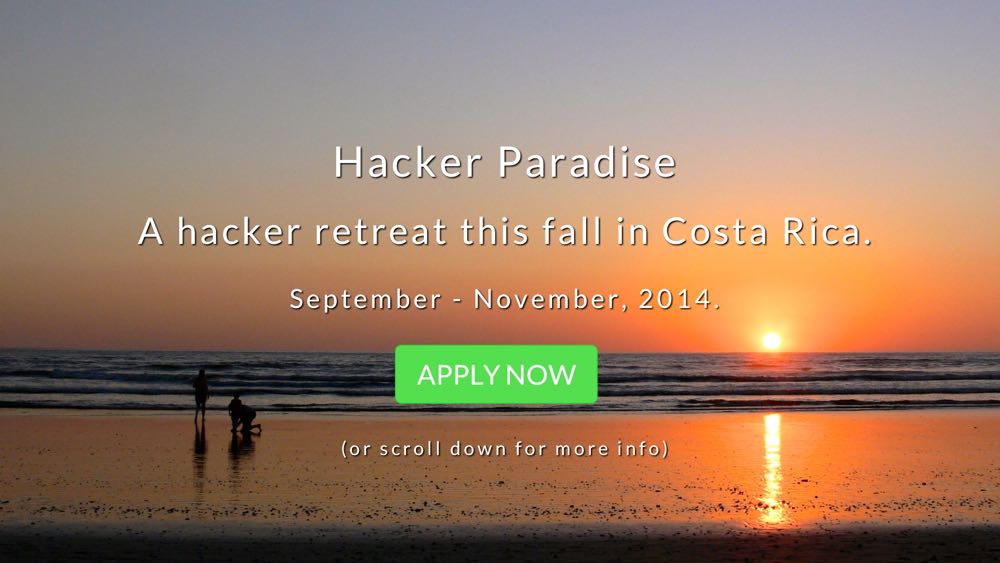 After the good time I had at The Surf Office, my next destination was Hacker Paradise, a Hacker retreat in Costa Rica where you could stay for up to 3 months.
The location was in "El Sueño Tropical", an hotel next to playa Carillo and Samara in the North-West part of Costa Rica.
This retreat was originally aimed at developers looking to focus, learn new languages, help others and meet friendly people. There were around 20 people, most of them being developers, but also entrepreneurs, remote employees, a designer and a journalist.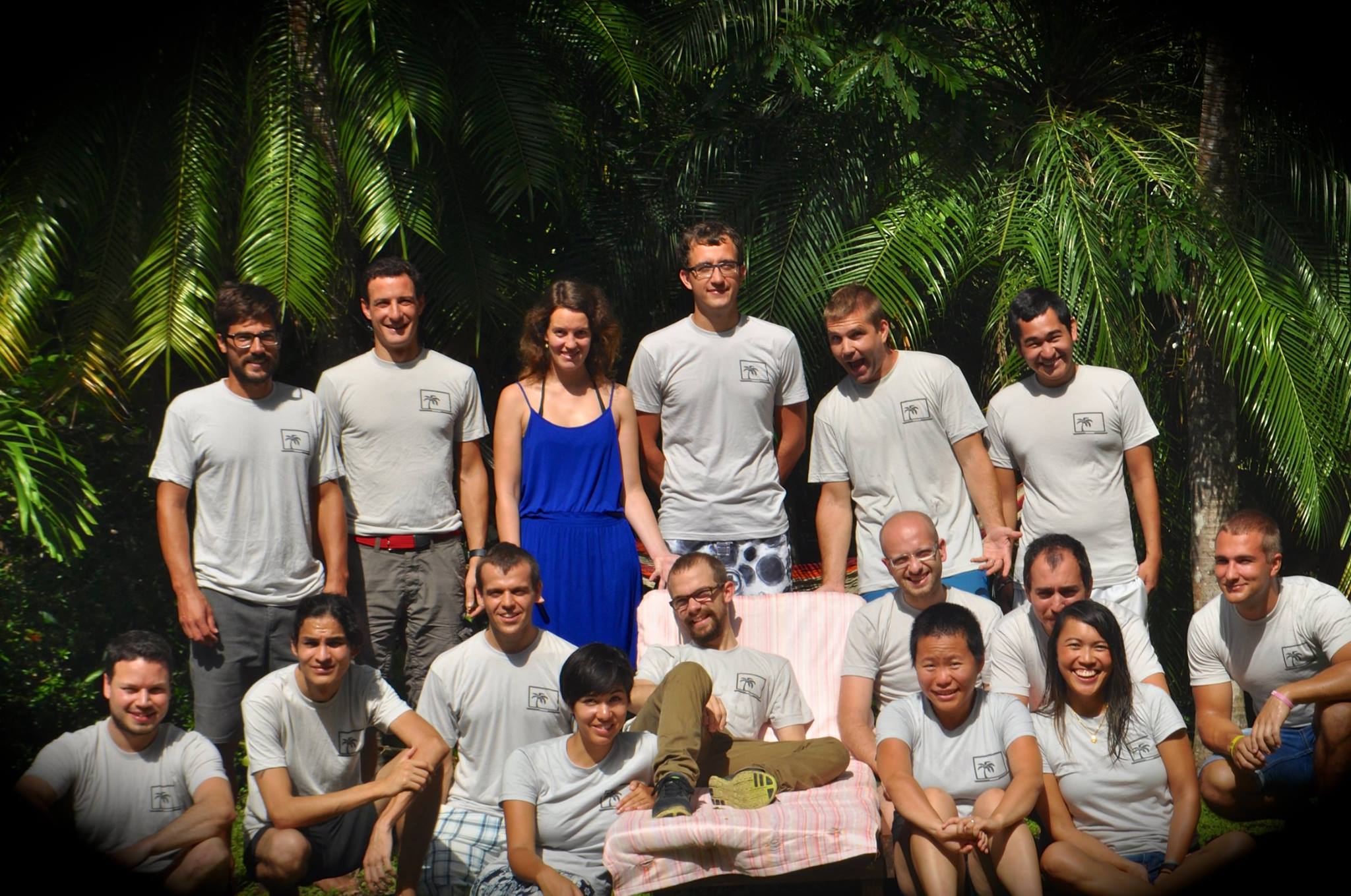 My day began with a morning yoga session by the pool, followed by the breakfast and then was the stand-up meeting transitioning the atmosphere from talkative to focused on work.
For lunch, we'd head to Samara beach, a 20 minutes ride away. Lunch would be either a "crepe complete" in a fast-food owned by a friendly french guys with his cute squirrel pet, or some fish tacos at one of the beach bars. We would continue our work day at the beach bar and end with a dive in the sea, a bit of frisbee or surfing.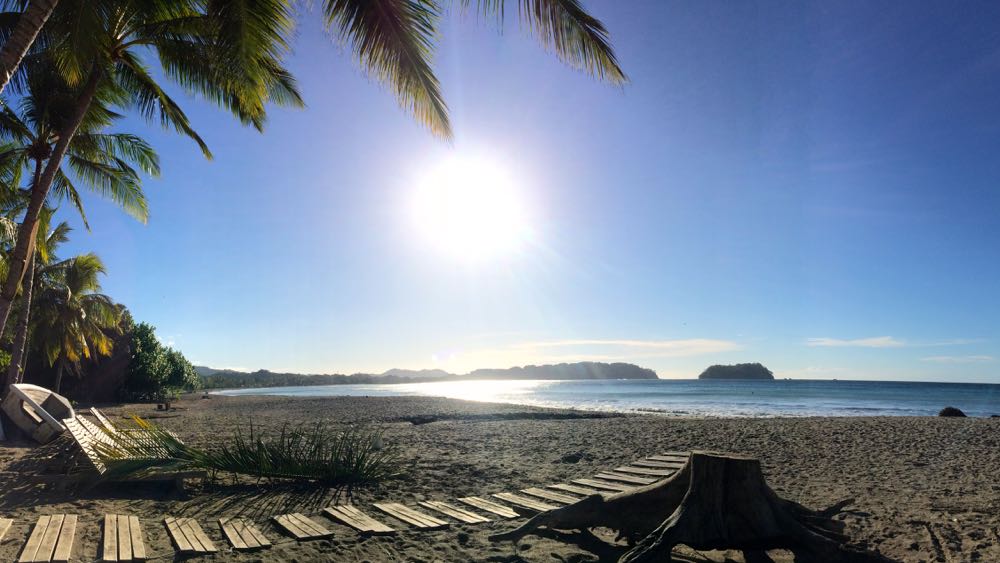 After the beautiful sunset, we would come back to the hotel for a beer and start debating about different programming paradigms or other geeky topics. After dinner, we'd go to bed after relaxing with card games or or a TV show like Silicon Valley.
Costa Rica is still wild and natural with animals everywhere: iguana, crocodiles, spiders, monkeys, giant grasshoppers and more. The strange animal noises at night could make you feel like Mowgli lost in the middle of the jungle…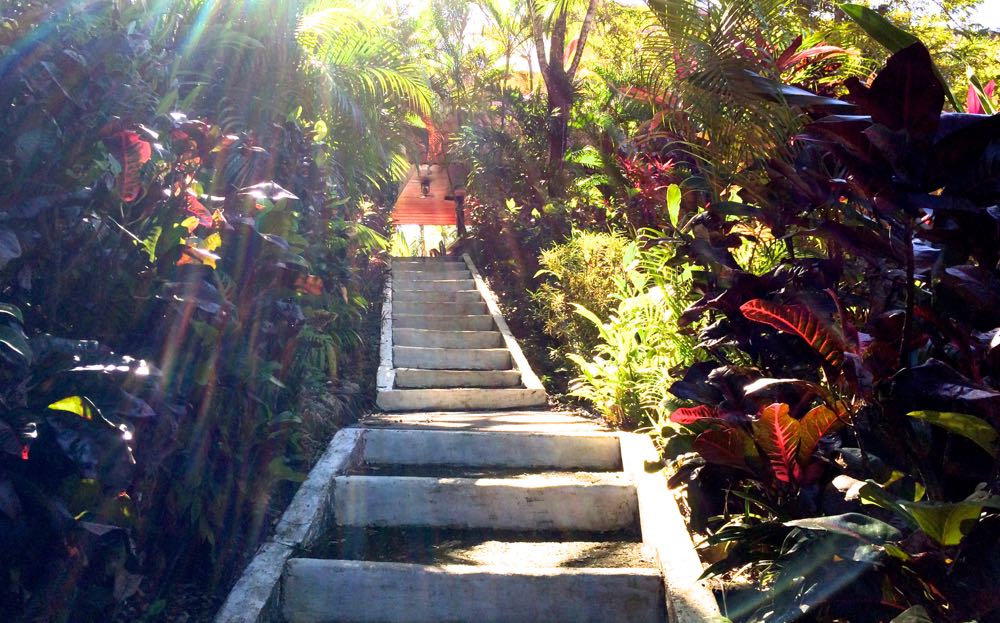 "El Sueño Tropical", the hostel, is a really beautiful place: the swimming pool is just near the place to gather with the bar and the restaurant. By going down a few stairs, you can find several bungalows, surrounded by wild tropical trees and plants. There is also an enclosure with deers, which adds some wilderness to the place.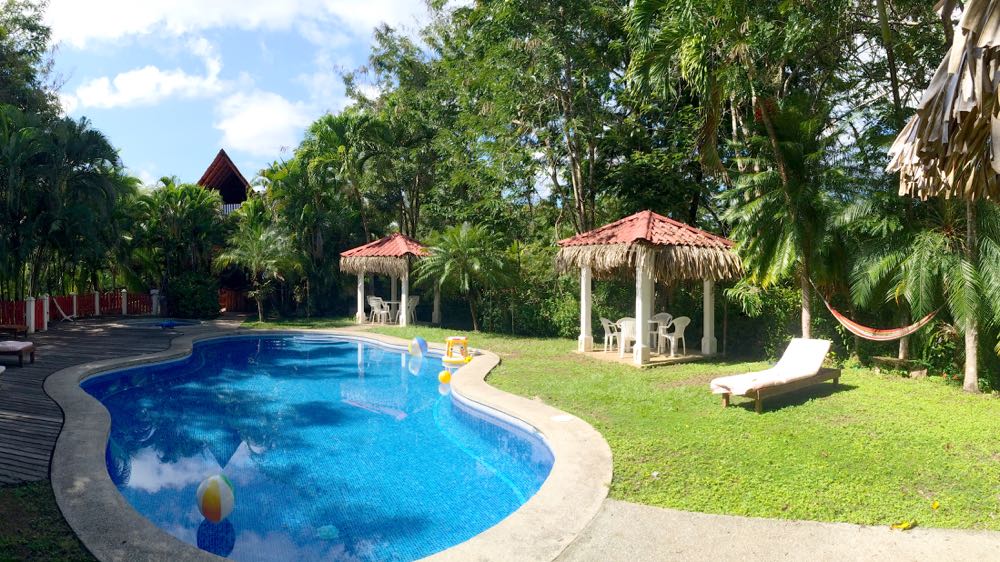 I could really focus there, thanks to a productive atmosphere. The coworking place being at the same place as the restaurant, you could eat with a minimum loss of time. And last but not least, thanks to the helpful and friendly people there.
Some things I will definitely remember:
getting caught in a tropical rainstorm on a motorbike while just wearing a swimsuit
the swimming pool farewell party which had a DJ, water fights, and cans of beers thrown in the water
the weekly demo nights where you could see what each one was working on
the presentation competition night
the huge farewell and thanks-giving dinners
the great people and the extremely friendly atmosphere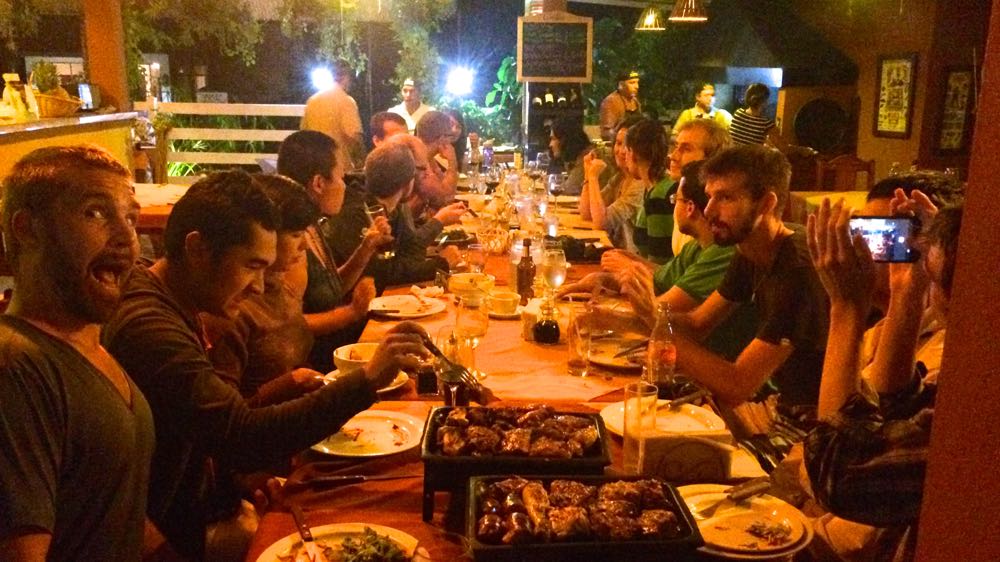 The next edition will start in February 2015 and will be a moving retreat in South-East Asia between Indonesia, Thailand, Vietnam and Philippines. It is not only open to developers but also to designers and other creative types.
You can apply here
Once more, the world is changing thanks to internet.
It is now getting easier than ever to run your business remotely. You just need a laptop, an internet connection, and communication tools.
If you are a founder of a company like I do, you can manage your daily meetings with your team and your customers.
If you are a freelance, you can find customers online on sites like oDesk, and maintain a relation with them and do the job. And you can even do a round the world trip at the same time.
So if you find the classic offices or coworking spaces boring, join the digital nomad revolution and try The Surf Office in Canary Islands, in Santa Cruz (California) or the next Hacker Paradise retreat in South-East Asia.
It will make you see the world from a fresh and exciting perspective.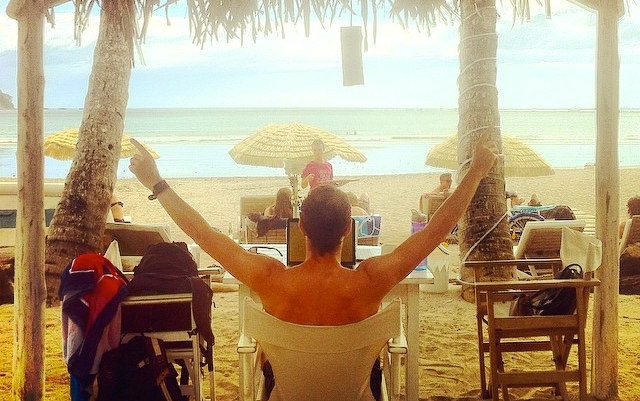 Special thanks to Amy of Generic Dreams for the corrections on this article and to Roxanne and Brendan Bank for some of the pics.