I was interviewed on Nomad List Stories which features real stories on the life of digital nomads.
You can access this article here:
This French entrepreneur is building his startup on a round-the-world trip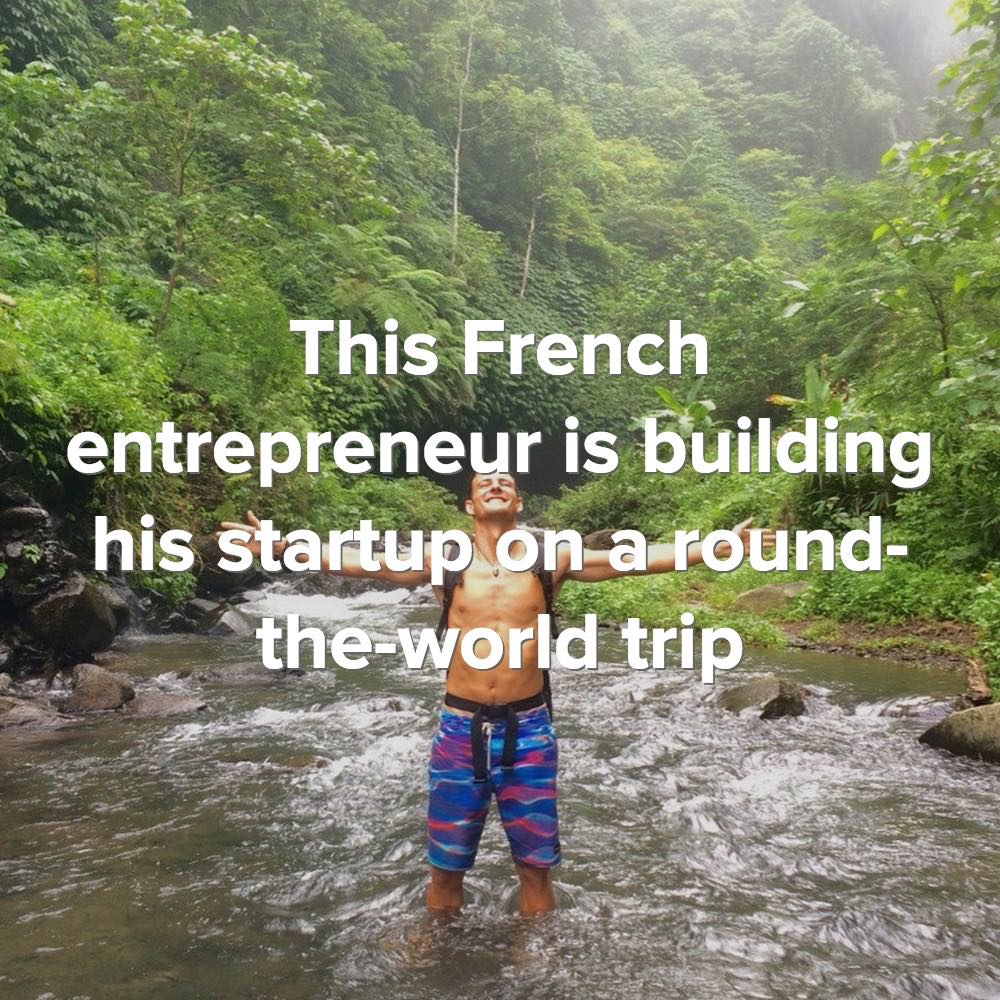 Thanks to Marina Janeiko from What's It Like for featuring me there.
---
Following is the full article
Raphael worked on his digital nomad lifestyle one step at a time and today he's sharing with us all the steps and advice that got him to where he is now – running a location-independent startup on an around-the-world trip.
Can you introduce yourself and tell us what are you currently up to?
I am Raphaël Harmel, a French entrepreneur from Paris.
I am currently doing a round-the-world trip while working on my company.
I co-founded Speecheo, a webapp for conferences to help speakers have feedbacks and help attendees learn better.
I contribute to Silex Labs, a non-profit organization supporting open-source software.
I write articles on The Inertia, the global surf blog and also on my blog.
I do surf, kitesurf, yoga and meditation.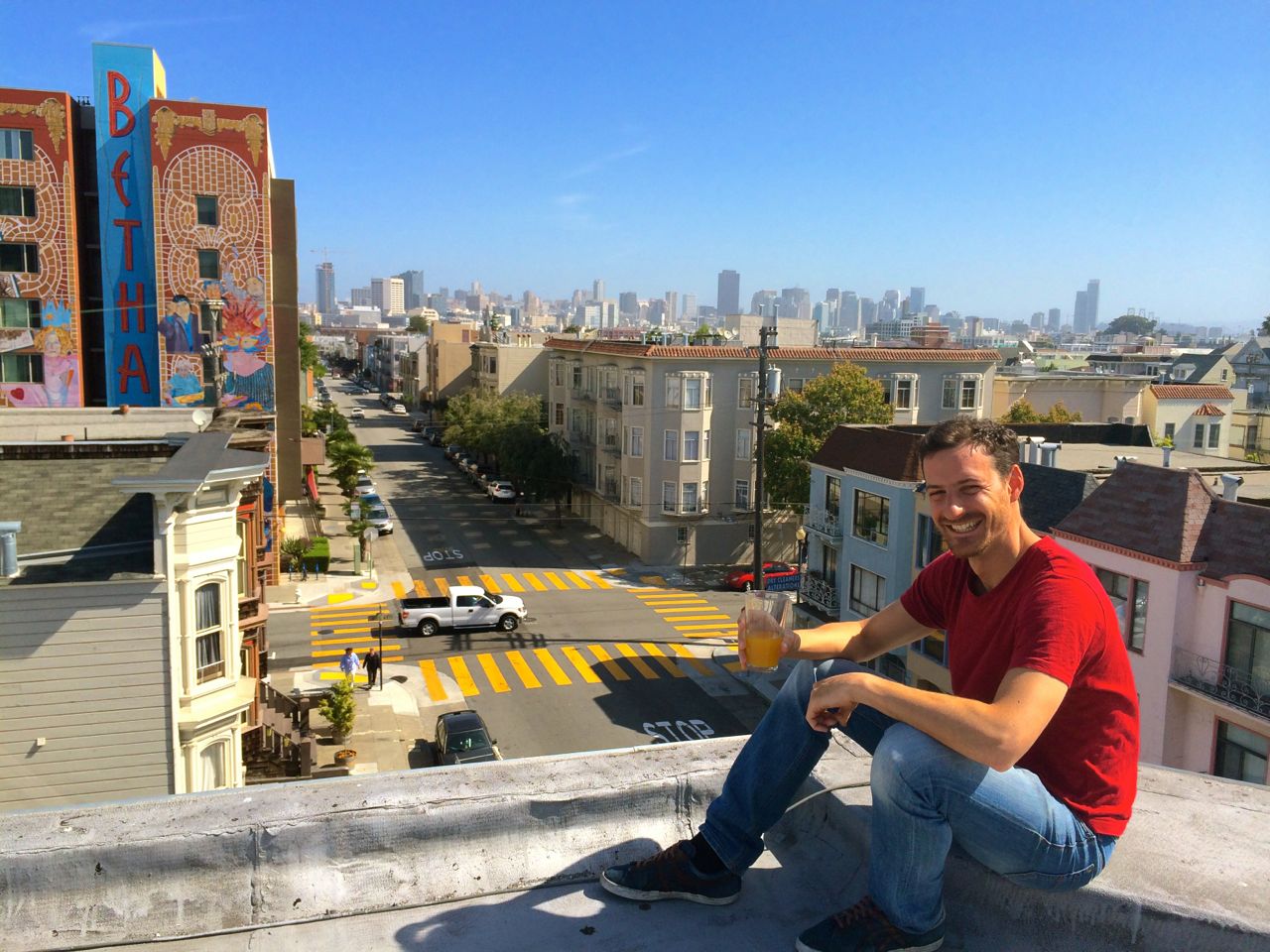 What made you go nomadic? What steps did you take and was it a difficult decision?
I would not say becoming nomadic was difficult for me, but more logical. I built my own freedom one step after the other over several years. Somehow I became nomadic without really noticing or planning it.
The first step was when I decided to work in web technologies 4 years ago. I was working as a supply chain consultant before, but knew that internet would be part of my future. This step was essential as it would allow me to work remotely from wherever I want a few years later.
The second step was when I became an entrepreneur 3 years ago. This means being my own boss and deciding on my own where I would work and live.
The third step was gaining financial stability. When I started to be an entrepreneur, I received subsidies from the French government for to 2 years. When it ended, I had to find another source of income. So I rented my flat in Paris and soon got enough money to live.
The fourth step was when I became single. In my case, the result was to have less location constraints and more freedom to do what I truly wanted to do.
The fifth step was to detach myself from my belongings. When I started renting my flat, I thought about which objects were really important for me so I could take them with me. The final list fitted in a small backpack and included transportable technology: laptop, tablet, phone; a few clothes; toiletries; a couple of watches and pair of sunglasses, my personal addictions.
The next step was to no more have a place called home. As my flat was not available for me to live in, I was sleeping at relatives' or friend's places. I basically became homeless in my own city. Logically, the next step would be to become homeless in the world!
So I waited for the end of an incubation program Speecheo was part of, Microsoft Ventures Accelerator Paris, and went to live in San Francisco for 2 months. Then Speecheo got selected by Lisbon Challenge, another accelerator program so I went to live in Portugal for 3 months.
After these months of remote working, I went one step further and decided to go for a round-the-world trip.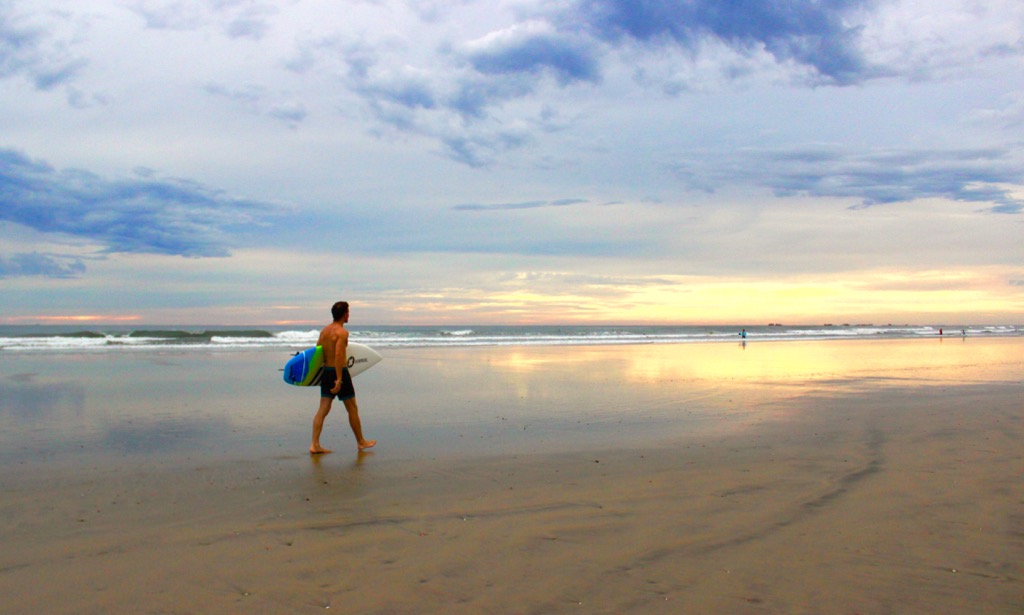 With all the current experience of working on the road, is there something you'd do differently at the start of your nomadic journey?
I would pack less items. Actually, 2 months after going for a round-the-world trip, I sent several items back to France.
What does the digital nomad community look like where you're currently traveling/based?
I am now in Bali where the digital community is huge. This place has all the reasons to be in the top list: coworking places in major cities, correct internet, good quality of life, refreshing culture, nice people, with a cost of living being really low. For sure the main spot remains Hubud, the Hub in Ubud. But if you like surf, or just prefer to be next to the sea, Canggu with Dojo and Sanur with Kumpul are the places to be.
What interesting projects, products or collaboration opportunities have you witnessed grow out of or inspired by the digital nomad culture?
Nomad List was one of the reasons I decided to go for a round-the-world trip. It is not only the product, but also the human being behind it. It was really inspiring and made me embrace the nomadic life style.
Digital Nomad's Life proposes you to find paradisiac places with a good internet.
Where My Nomads At and Find a Nomad proposes you to meet other nomads in the places you go to.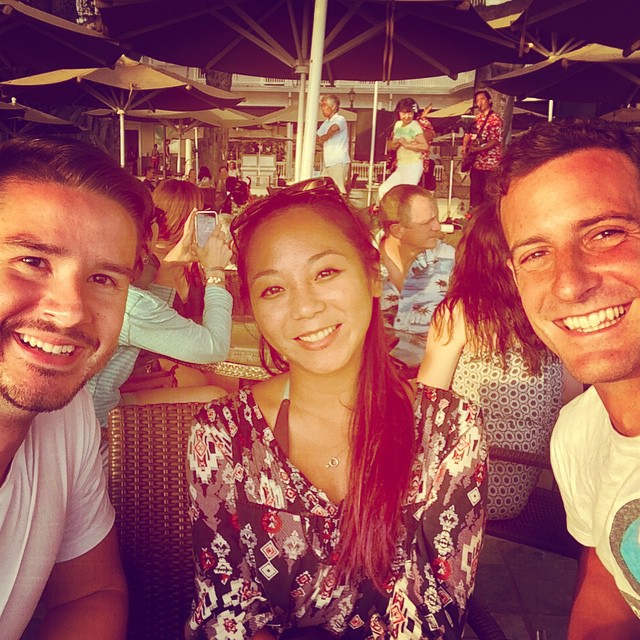 What are the benefits your startup is already experiencing because of your decision to hit the road?
It allows me to lower my cost of living. The result is to allow me to bootstrap Speecheo for a longer time.
What are the biggest challenges of being a digital nomad and how do you handle them?
Planning your trip can be really time consuming. The place to go to, the transport, the housing, all of this can take a lot time and can lower your productivity. But after a while, you become more efficient.
To avoid losing productivity, I decided to travel slowly, staying in general at each place a month. And if you are bit adventurous and depending on the location and season, you might not even need to plan anything. For instance I only booked 2 nights in advance in the last 3 months. I just went to my next location and found a place to sleep each time. Or quite :)
Finding reliable internet can sometime be a real pain. A good backup plan is to get a local mobile data prepaid chip as soon as you arrive in a new country. I also developed a methodology to be able to do a part of my work offline: I store locally the data I need to access, use local servers and create screenshot of my future tasks.
Good communication with your team is essential, otherwise you can fall out of sync. Even worse, your associates might think you are everyday at the beach (which can be true), drinking Caipirinha (not always true) instead of working.
At Speecheo we use Trello, Slack, Google Hangouts and Docs.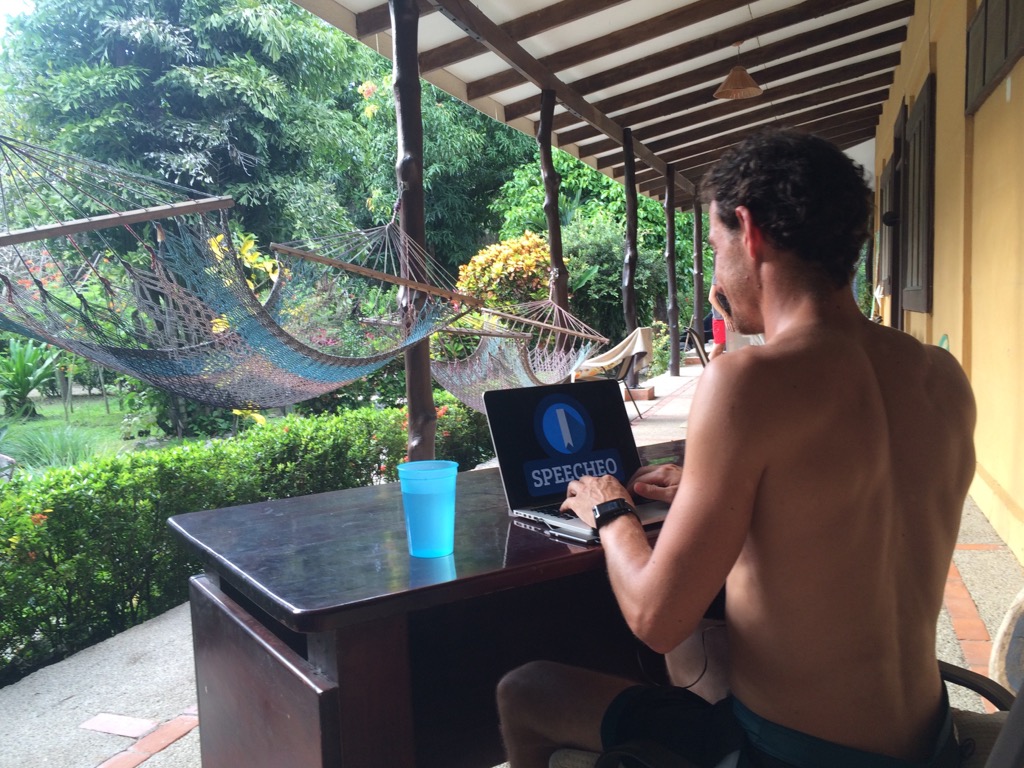 What do you think is the weakest aspect of the digital nomad community like #nomads and Nomad List and what is the potential to improve it?
These 2 initiatives by Pieter are really great.
While traveling the world, I noticed that most of the digital nomads have heard about NomadList, thanks to the buzz it generated. But not so many of them know #nomads. And when they do, most of them tell me they did not join because of the entry fees. If the idea is to federate the whole digital nomad community, I would make it free to limit friction and find other ways to pay for the server costs like donation or advertising.
What are some things that you learned during your travels that you think you wouldn't learn or comprehend otherwise?
Traveling light changed my mind about the value of possession: you feel freer!
With the rise of consumerism, owning became seemingly valuable to our lives, but we all know that the important thing is not what you own but who your are.
Minimalism helps to come back to this essential idea.
What advice would you give to someone who is ready to take that leap into the digital nomad life and work style?
I would totally recommend it!
For the first try, I would recommend to go to places where everything is settled properly for digital nomads. There are places providing housing, coworking and infrastructure like The Surf Office, and moving retreats like Hacker Paradise. You can read more about these here.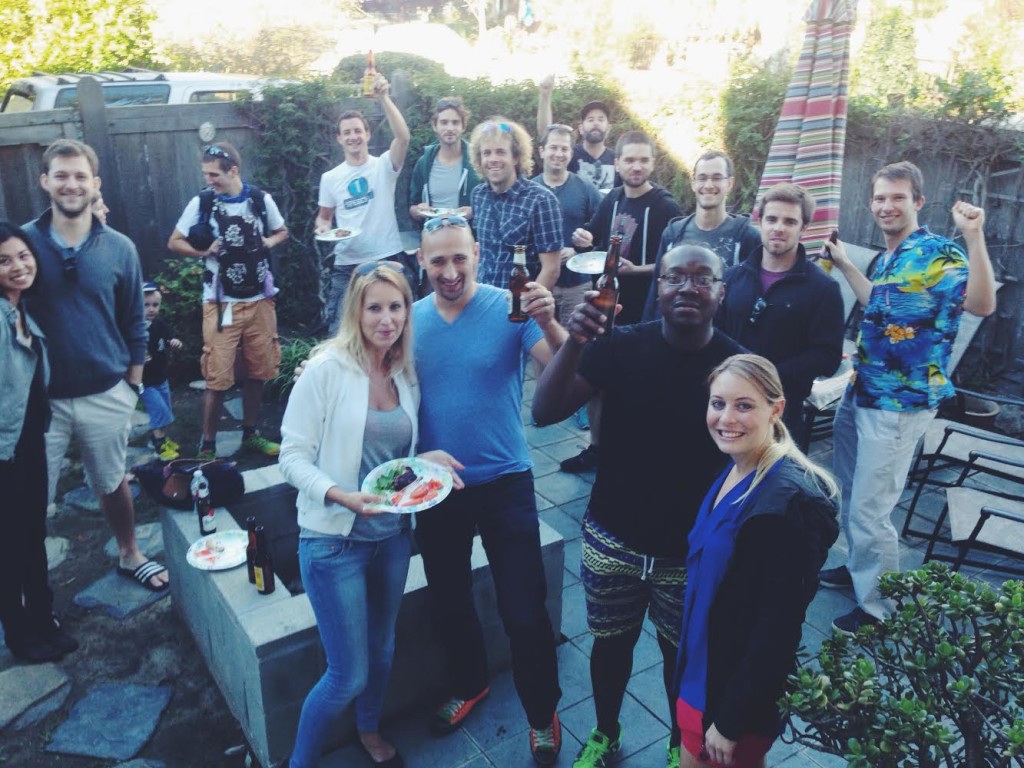 Going forward, what is your main concern in regards to working and traveling?
The main challenge is to find the right balance between discovery, enjoyment and work.
If you were forced to stop your nomadic lifestyle tomorrow – what would you miss the most?
Being under the sun quite everyday.
Eating Mangosteen, my favorite fruit in the world.
Surfing each time there is a good swell.
Seeing sunsets over different landscapes every week.
Traveling and discovering new parts of the world.
Meeting people from different cultures and references.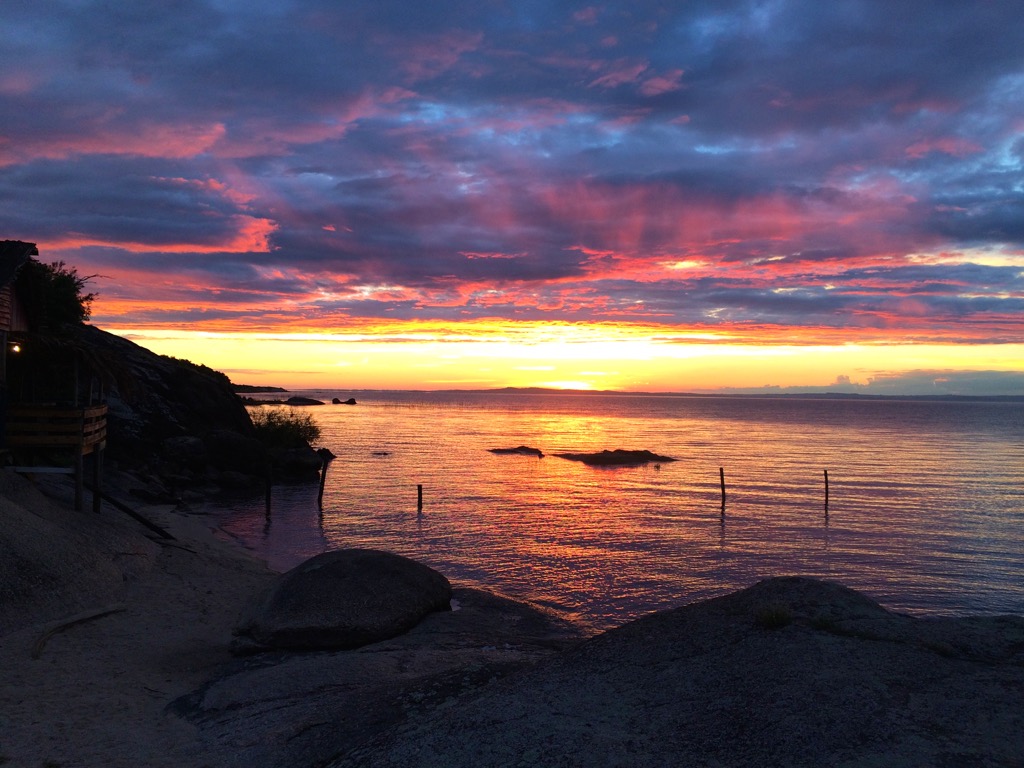 Follow Raphael's adventures in his blog, The Inertia surf blog, Twitter and Instagram. All photos – courtesy of Raphael Harmel.