After traveling worldwide for more than 2 years as a digital nomad, I've tested several apps which help me find wifi networks in order to connect to our beloved internet. Here are some of them, along with their pros and cons.
I hope it will help other digital nomads and remote workers connect anywhere and everywhere and explore the world!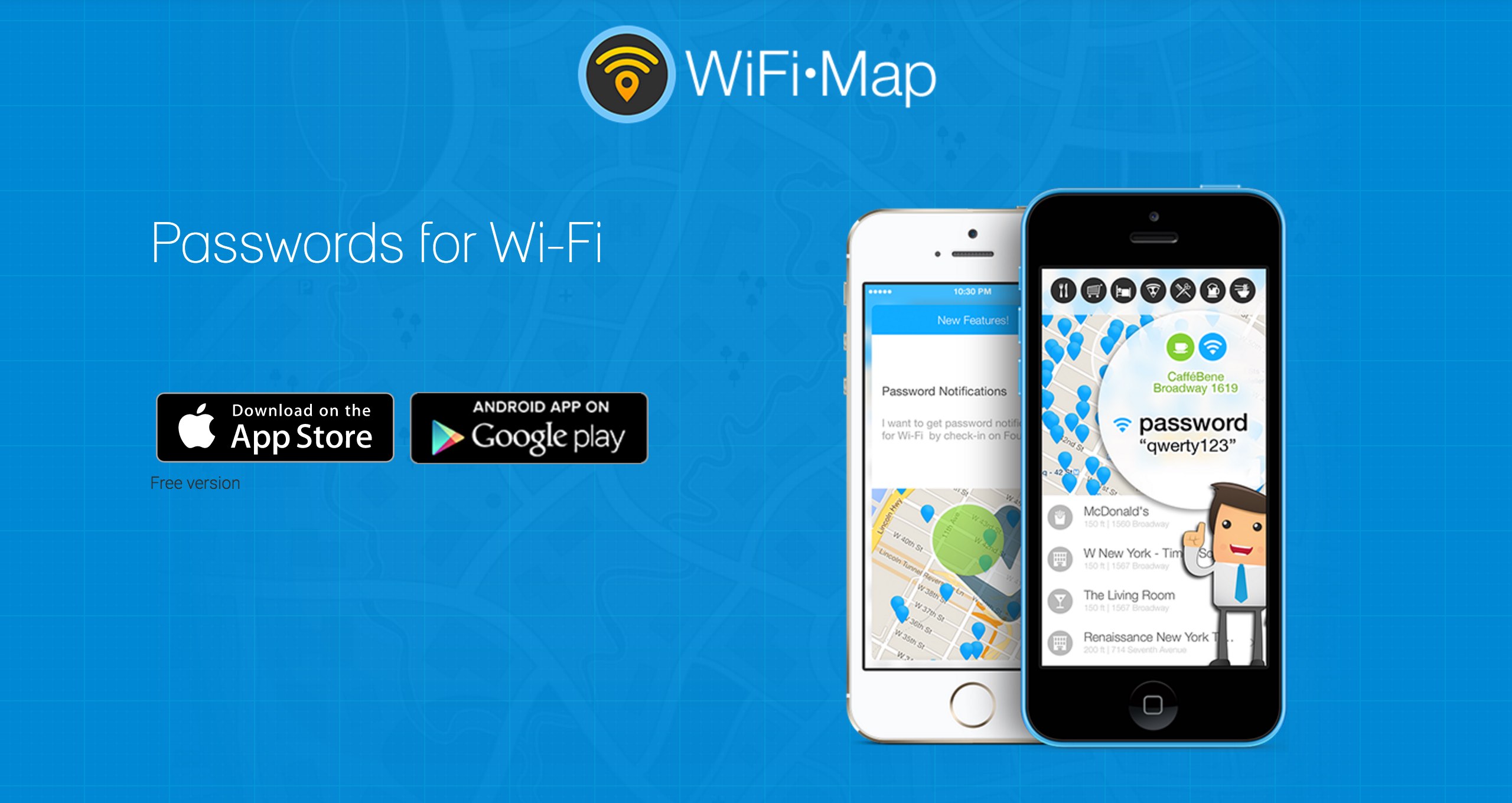 Wifi Map - The most complete worldwide wifi map
Available for iOS and Android - Free or Pro $4.99
Wifi Map gathers more than 5 million wifi networks. Thanks to its growing community, you can also get the corresponding passwords. For that, another user has to share it with the community.
There is a free app which allows you access to all the data when you are connected, but for regular travelers, the "Pro" version is what you need, as it allows you to download the wifi map for offline use. Prior to traveling simply find the city you are about to visit, and it will store all the Wi-Fi info for future offline usage. It is available for $4.99.
I have been using it extensively while making a round-the-world trip, and their wifi network list is one of the most complete I've found. Sometimes a password can be incorrect - probably because the owner changed it - but most of the time they are the right ones.
For this app to be killer, it's only missing one thing: the transfer rates.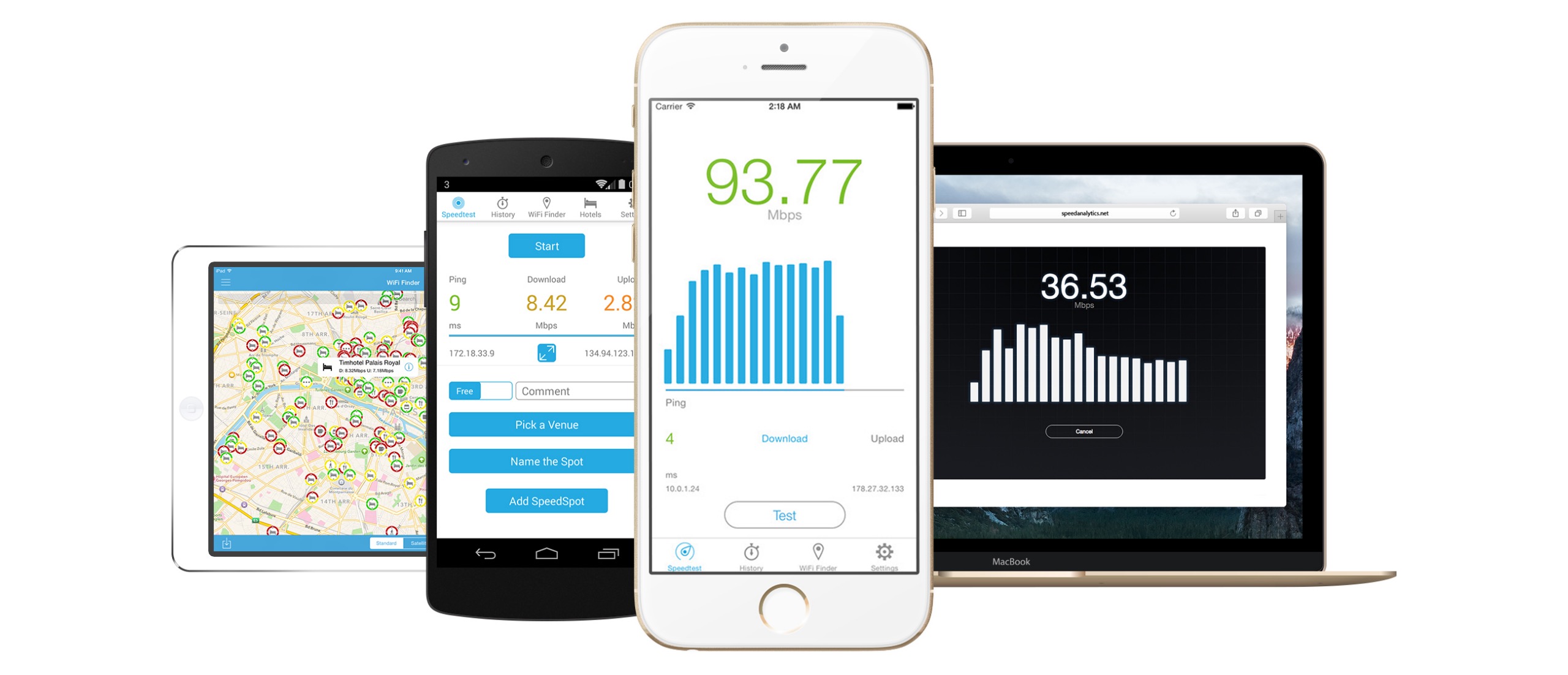 Wifi Finder - Find wifis with their transfer rates
Available for iOS and Android - Free
Wifi Finder gives you a map of the wifis around you, as well as their upload and download rate. It works in conjunction with another app called SpeedSpot, which allows you to test the upload and download rate of each place you are connecting to.
For sure the map is not as complete as "Wifi Map Pro," but it is much more convenient for people who need high transfer rates and who are struggling to find any. It's perfect for people who need to download or upload huge files.
Other Apps
I tried several other apps such as Yelp, Foursquare, and Fon, and even if they are sometimes useful, in most cases they are not as convenient as the other ones to find reliable internet.
Yelp and Foursquare are more focused on finding points of interest like bars and restaurants, and include information about their wifi. But there is no easy way to find all the places with wifi next to you.
Fon has a good potential, but for now their network is not available all over the world.
Conclusion
I have been using Wifi Map extensively over the two last years, and I really recommend the Pro version which works offline.
I will start using Wifi Map more and more, as a contributor and a user, as it provides the ability to easily find the spots with the best transfer rates around you.
Do you have suggestions for other apps that you use to find reliable wifi or internet?
Please let me know in the comments below so I can update this list!